Summer Menu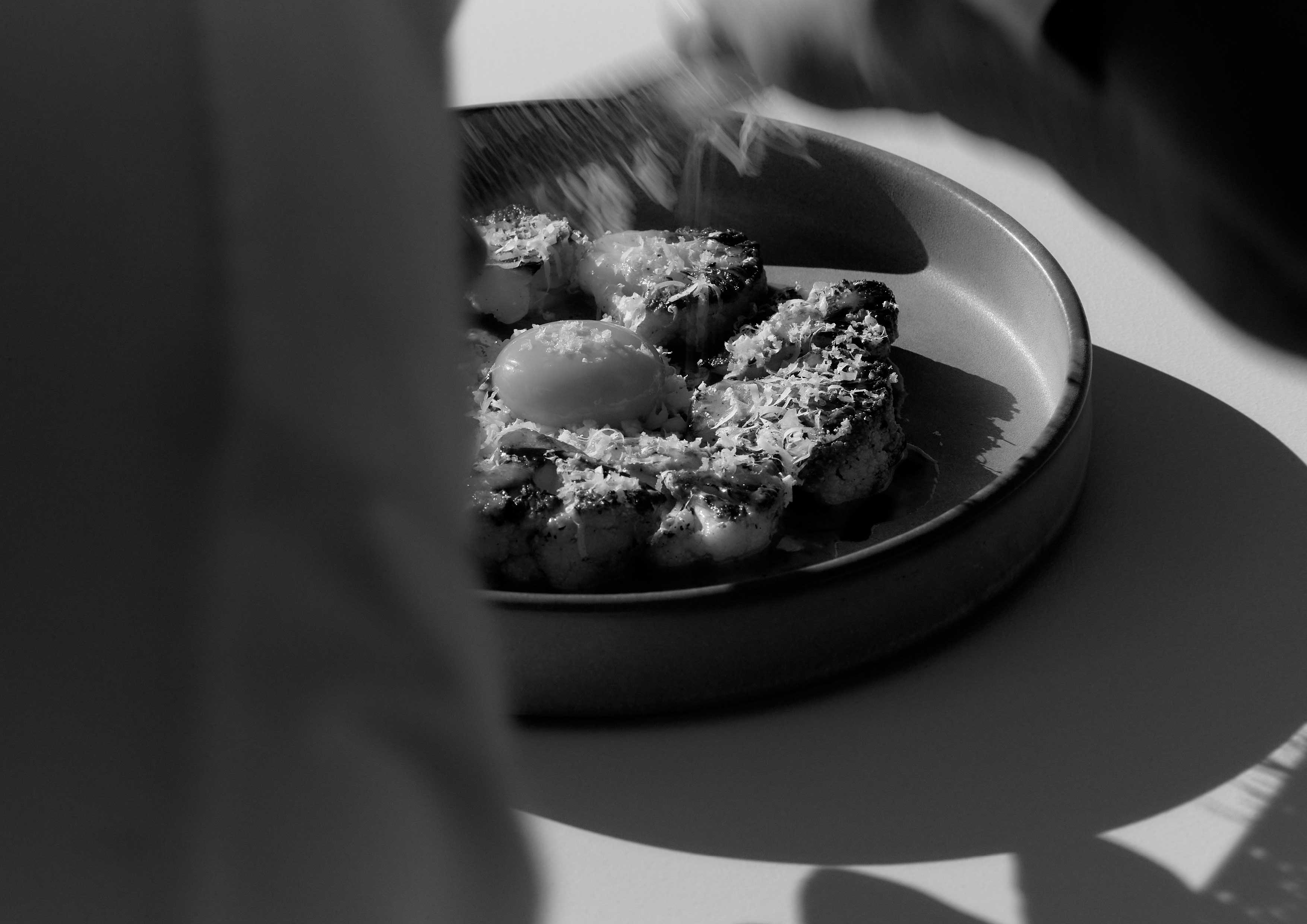 Summer Menu
Gareth Stewart was born in Portsmouth, the UK's only island city, where his Jamaican-British background gave his childhood meals a broader range than many, and imprinted an interest in food from an early age.
"I was a vegetarian for most of my childhood. Provenance is still very important in my kitchen and we continue to focus on this at Euro today. It was something I took from my mother's cooking where you can make the most flavoursome meals out of the simplest of ingredients.
After leaving Portsmouth, Gareth spent his early years as a chef in some of London's most notable restaurants. He began working at the prestigious Claridges Hotel in London at the age of 18, and five years later, joined the team at Michelin-starred restaurant The Greenhouse in Mayfair. While his background is in classic French cuisine and fine dining, his approach has evolved over the years.
"Living in London, I used to go to Dalston for Jamaican beef patties, Shoreditch for Indian curry or balti, Soho for Chinese, Stoke Newington for awesome Middle Eastern shawarma and West London for Lebanese. There are so many amazing pockets of goodness and flavours that have played a huge part in the way I see food."
In 2007, Gareth moved to Aotearoa to take up the role of head chef at Soul Bar & Bistro. Since 2015, Gareth has been Executive Chef for Nourish Group, creating and managing menus for a diverse portfolio of both established and new restaurants.
"Contemporary diners want food that is fresh, energising and new, with a story behind it. They want to understand where the food comes from, and that it's produced naturally and ethically." Gareth has completely redesigned the menu for Euro's relaunch, with a focus on casual, shared plates that put bold flavours at the forefront of the dining experience. "There are a lot of people who eat out regularly, as a matter of course, and they want this type of food. They want sharing food, they want choice, and they want value. The new Euro is more of a relaxed scene. It's like our house, where we have friends over and I cook for them, and the servers talk about the food while they're putting it out in front of our guests."
The challenge for Gareth was to change enough to evolve, while staying true to the spirit of the original. "Change is always a challenge, but confidence comes out of experience. Our opportunity is to know that at the end of service each night we've produced the very best food we can make."